Archive for 2019
120 LEMAN STREET CHARITY BUILDING LAUNCH
21st November, 2019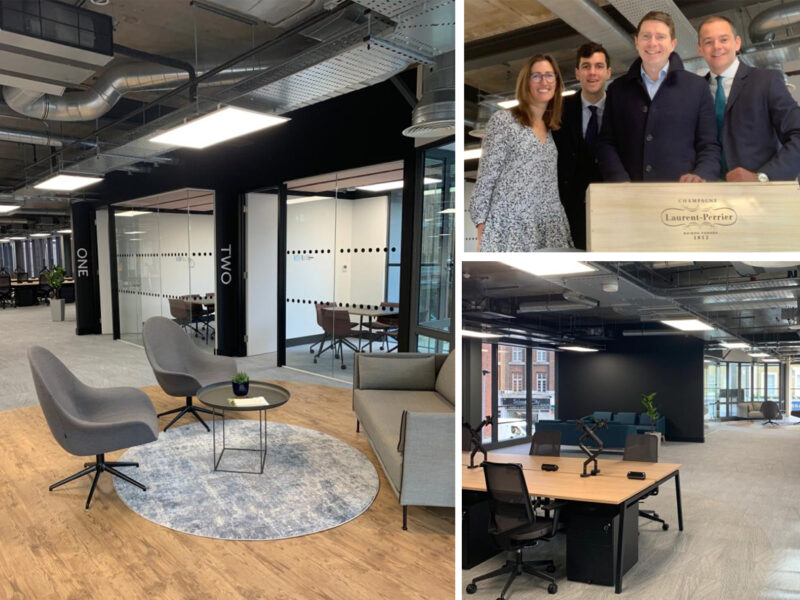 HK London were incredibly excited to launch three newly refurbished floors at 120 Leman Street, E1 this week on behalf of Grainmarket Properties.
As part of the launch event, Grainmarket Properties have made a charitable donation of £25.00 for every invited attendee – split between two extremely worthy causes; the City Agents Club Christmas appeal for Shelter and Rays of Sunshine. Shelter offers advice, support and legal services to London's homeless and Rays of Sunshine provides terminally ill children the chance to have a final wish come true.
HK London also donated a Salmanazar (12 bottles in one!) of Laurent Perrier Champagne for a raffle held at the event and raised a further £1,085. Cheers to that!
Thanks to Grainmarket Properties and all of the central London office agents who attended and gave so generously to those less fortunate at this time of year.
120 Leman Street has been redesigned by HH Architects to provide creative style offices with benefit of an exceptional technical specification. The floors have exposed concrete ceilings, steel structure and M&E. Floor to ceiling windows provide superb views and natural light. The top floor benefits from a terrace overlooking the East London skyline and the 1st floor has been fully fitted out for the benefit of the new occupier by the design team at DThree. To view our current availability at 120 Leman Street please see https://hk-london.com/property_to_let/120-leman-street/.
FULL HOUSE AT NEW STREET
14th October, 2019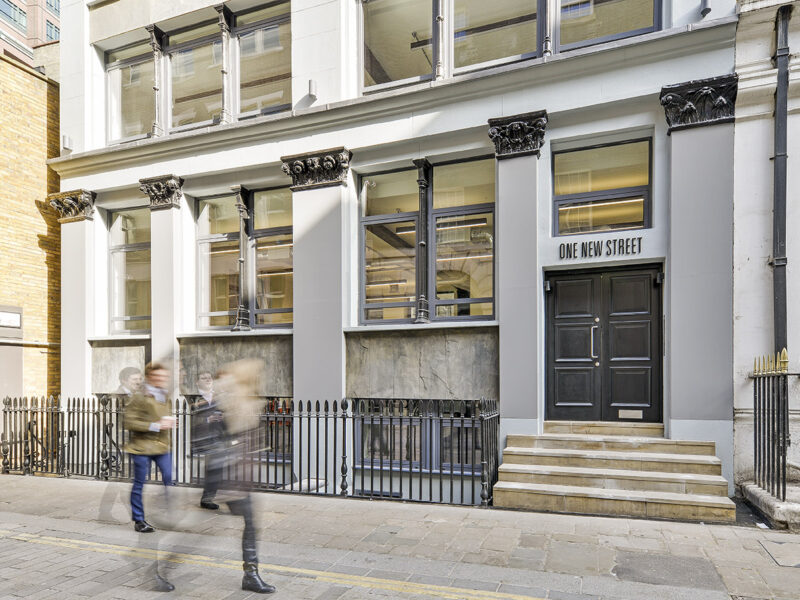 1 New Street, EC2 a striking new townhouse development by GMS Estates Ltd and Emrys Architects is now fully let. The building (4,930 sq ft) was refurbished in a creative style, exposing much of the buildings original features. 
Located on the cusp of the City and Spitalfields opposite Liverpool Street station, tenants are surrounded by an eclectic mix of amenities and will benefit from easy access to the forthcoming Elizabeth Line.
IBASIN – PHASE I OUT NOW
26th September, 2019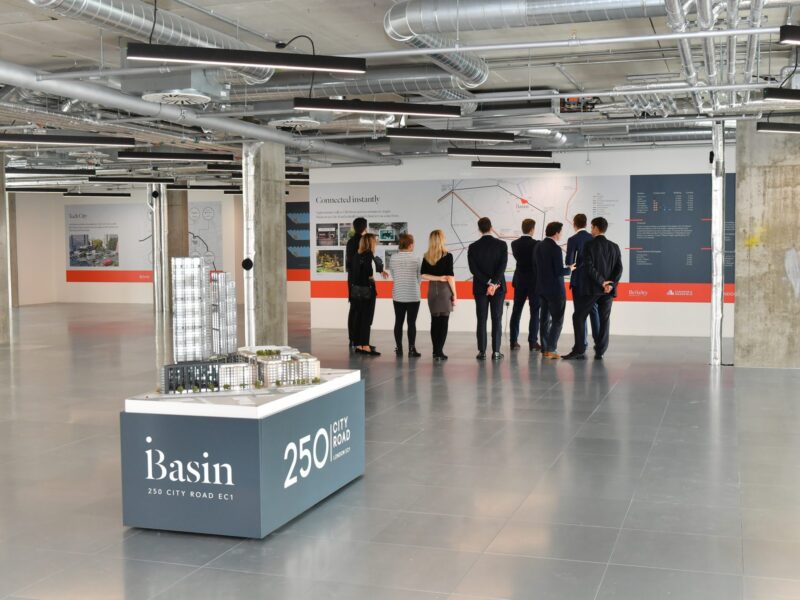 HK London were delighted to launch iBasin, 250 City Road, EC1 on behalf of Berkeley Group yesterday.
The mixed-use development, master planned by Foster + Partners, will provide 75,000 sq ft of offices over two phases, 930 apartments, the UK's first nhow hotel, 30,000 sq ft of retail and leisure and a new 2 acre wifi enabled park.
The delivery of Phase I of iBasin marks a major milestone for the project and is the result of a huge amount of work since the site was purchased in 2011 and planning consent granted in 2014.
The Platinum Wired Score building provides approx. 41,500 sq ft of offices in Phase I (available now) with floor plates of circa 13,000 sq ft. Phase II is scheduled for delivery in Q4 2022 providing lateral growth options up to 75,000 sq ft.
Many thanks to Judge Events for hosting an excellent event and to the key central London agents for their attendance.
For find out more about the wider development visit www.berkeleygroup.co.uk/developments/london/islington/250-city-road/iBasin