THE LOOM STRIKES GOLD
17th January, 2018
HK London and Colliers have completed a series of new lettings at The Loom, a revitalised Victorian wool warehouse on behalf of Helical plc including a high-profile lease to Project M, the fast-expanding app developer behind the mobile game phenomenon 'Dig That Gold', where players win real 24 Karat Gold bars delivered to their home.
The 1,053 sq ft letting to Project M takes total new lease agreements signed at The Loom in December to nearly 10,000 sq ft. These new lettings include 3,504 sq ft to Eight Inc, a global design studio, 1,378 sq ft to Pink Banana, a creative agency/production studio, and 3,450 sq ft of further space to Hey Habito, the online mortgage adviser fintech firm, which already occupies 3,604 sq ft in the building. These lettings concluded a successful 2017 at The Loom, having completed 14 office lettings across a total of 34,145 sq ft during the year.
For current availability and more info – www.theloom-e1.com/work-space/available
THE L WORD(S) – LIME, LLOYDS, LEADENHALL
30th November, 2017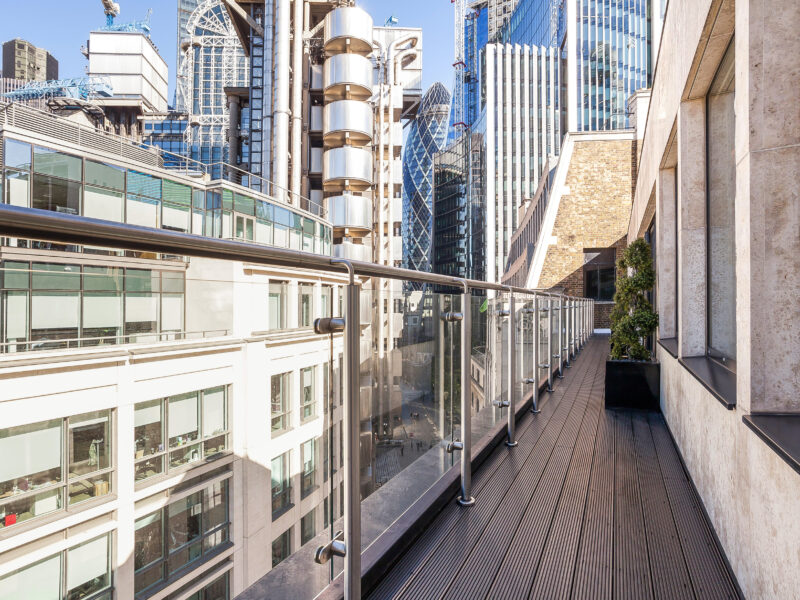 HK London launched the Sixth Floor at 34 Lime Street, EC3 this week on behalf of Invesco Real Estate.
The top floor of 4,540 sq ft features a stunning private terrace with views over Lloyd's of London.
Located immediately opposite Leadenhall Market, this vibrant location is home to a new generation of high rise tower buildings providing unrivalled amenity.
C SPACE SELLS FOR £74M
13th November, 2017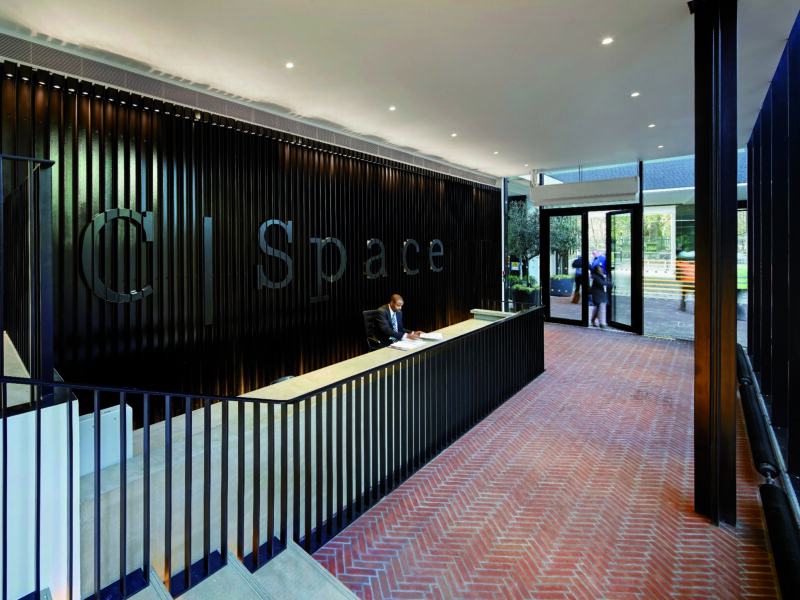 Helical plc has exchanged contracts on the sale of C-Space, its multi award-winning office scheme at 37-45 City Road, Shoreditch, London, EC1 to Meadow London Core-Plus Fund LP, for £74m reflecting a net initial yield of 4.6%.
HK London originally acted on the disposal of the freehold interest to Helical plc in 2013 and were retained as leasing advisor. A former carpet factory, the building was completely refurbished and the floor space increased from 50,000 sq ft to 63,500 sq ft. HK London and Savills pre-let 46,585 sq ft to MullenLowe and let the remaining space to NeuLion post completion before its subsequent disposal to Meadow Partners.
C-Space was winner of the Architects Journal Retrofit award for Offices over 2,000m² as well as winner of Commercial Building of the Year at the Schueco Excellence Awards in 2016. The scheme was also finalist in the 2016 BCO Awards as well as the 2016 RICS Awards for Commercial Building of the Year.